Well, the Christmas is near and are you planning a Christmas trip to some beautiful places like Grand Canyon, Colorado Springs, Niagara Falls, etc.? Or maybe you are preparing for an international trip to Paris, Rome, Dubai, Beijing, Tokyo, etc. No matter what's in your mind, a WiFi connection in your trip can save a ton of money from roaming abroad or the expense of using a local SIM card. Carrying a small device like a portable WiFi router is a great idea to share the connection with your other devices but you won't always get lucky with your trip: maybe you forgot to pack the router in your bag; maybe it went broken due to careless carriage; maybe your hotel does not provide WiFi. But hey, you gotta stay connected, right?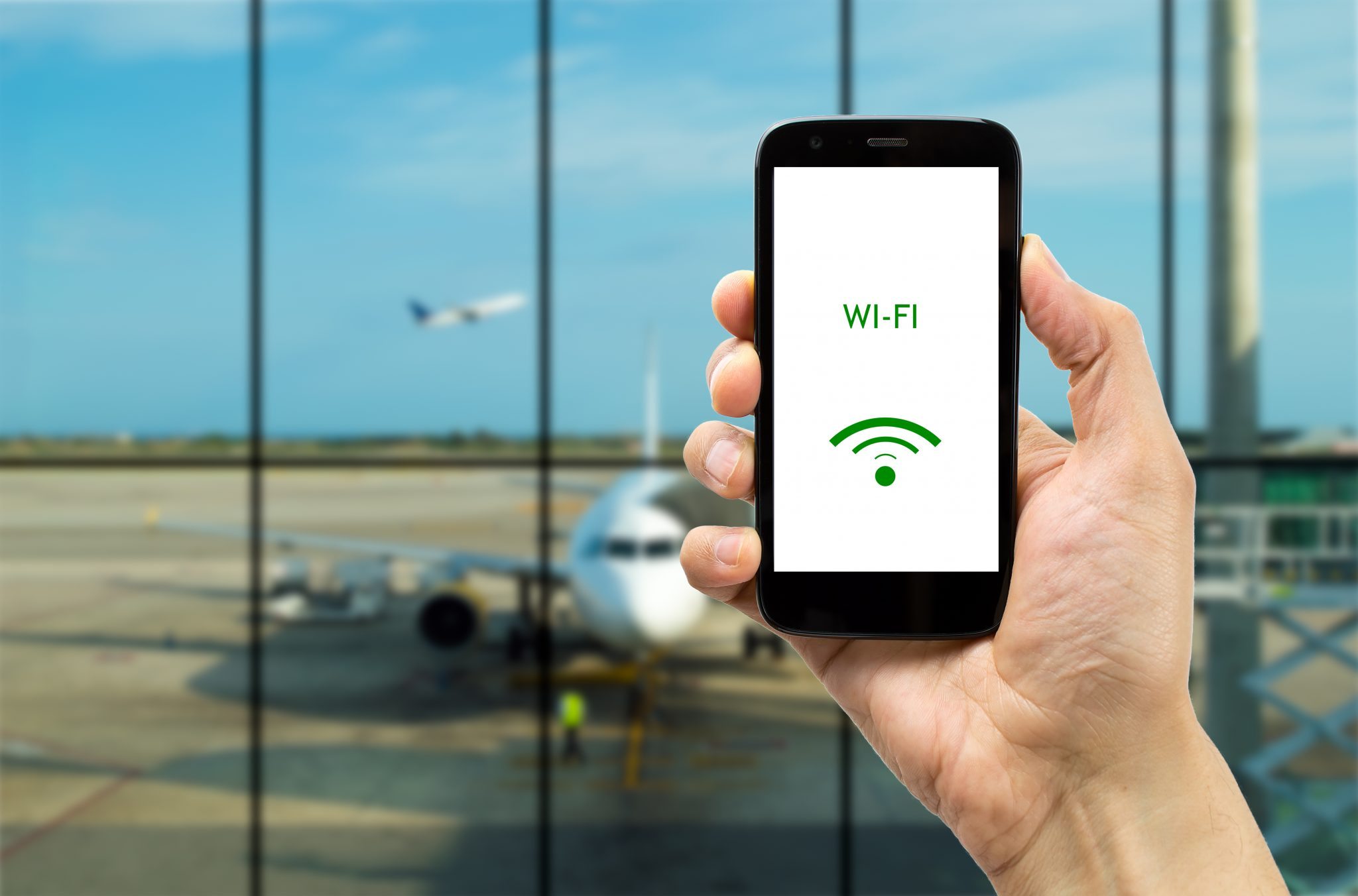 If you always take a laptop with you, which has an internal WiFi card, then it's settled. With a piece of easy to use free WiFi hotspot creator software, you can turn any network available around you into wireless network, sharing with your devices. Free WiFi Hotspot is the solution, which can help you connect your cellphone, tablet and other WiFi-enabled gadgets.
---
Find Out How It Works in Action
Stay connected with the best free WiFi hotspot creator software in your national or international travel! You can turn your Windows laptop into a portable wireless router and share its connection anytime you want. It is super easy tool to save your money and cellular data by connecting your iPhone, iPad as well as Android phones and tablets. It is super easy – see for yourself!
That's the right way to keep your devices connected to Internet without extra payment. Enjoy your trip and vacation in any scenic spot!
---
Why Use Free WiFi Hotspot? Why It's the Best Mobile WiFi Hotspot in Your Travel?
In your travel, you may be facing these issues:
You hotel room provides only cabled network which can't work with your WiFi devices.
You have only one wired Ethernet port but you want to share the network with your tour companions.
You are on a plain and you've paid for the expensive inflight WiFi, which allows only one device to access.
Your hotel WiFi is charged by devices and you don't want to pay more.
You don't have a MiFi device at hand to solve your WiFi issues.
Free WiFi Hotspot can solve all the problems by a few simple steps, which makes it a must in your computer toolkit.
---
3 Steps to Share Internet with Your Devices In Your Travel
1. Download and install Free WiFi Hotspot
2. Run Free WiFi Hotspot & set your SSID & password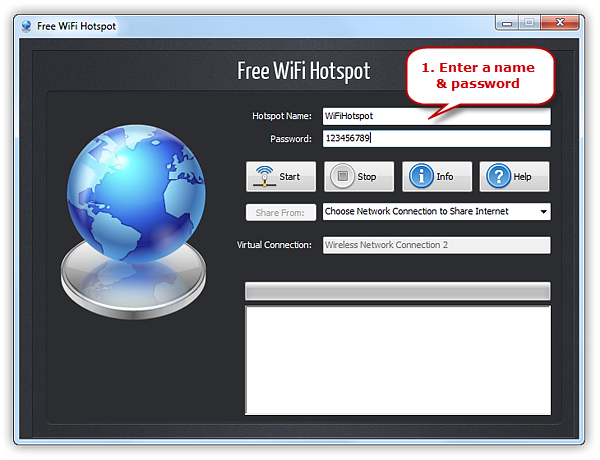 3. Choose the network you want to share & click "Start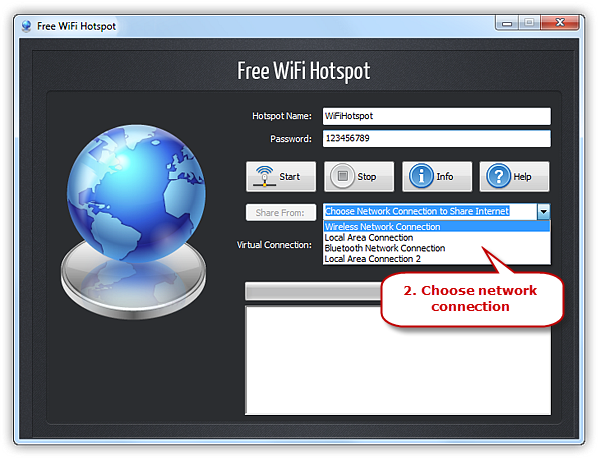 Done! Now you can connect your devices to the hotspot you create.