Whether for professional or personal use, wireless devices have become a part of our daily lives. A smooth flowing WiFi connection would assist to make your activities stress-free, which is why having better support for your wireless network is a priority.
If you are a regular WiFi user, you would understand the difficulty of the signals to pass through obstructions like walls and ceilings. The signal would even gradually go weaker as you move farther from your router, especially in a large home or office.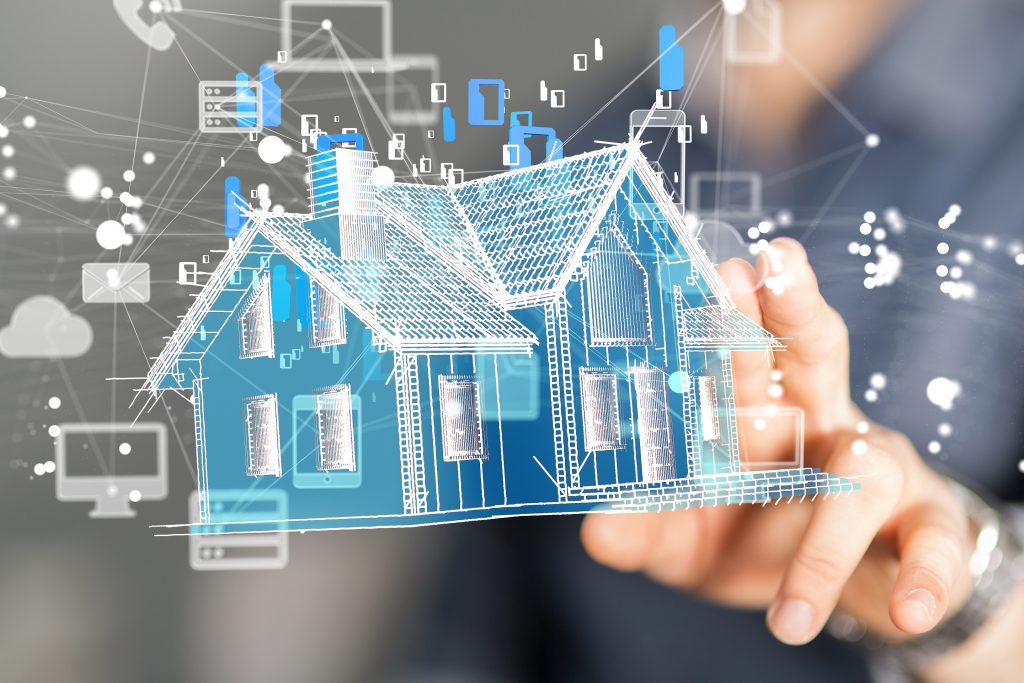 For instance, a hospital would need an uninterrupted connection to the internet to access the local cloud, connect with customers, transmit data and run several other activities from a single network regardless of the dozens of rooms and floors.
This is where the mesh WiFi network system functions, they intercept the signal from your router and effectively increase the range of the connections by converting it to a mesh blanket. The beauty of the wireless mesh systems is that you can install as many as you want and install them in critical locations of the building.
The importance of these devices is to expand the network coverage in your home or office to improve the internet performance. Regardless of the limitless numbers of wireless mesh devices, we have rounded up the top ten systems that can broadcast our signals as allow you to receive them even through physical obstacles.
---
1. TP-Link Deco M9 Plus Mesh Wi-Fi System
TP-Link Deco M9 plus Mesh Wi-Fi System can work as a high-speed tri-band mesh Wi-Fi system and a smart hub. It covers close to 4500 Sq — Feet and 3-5 bedroom with a smooth Wi-Fi connection. It controls and adjusts all the compatible smart devices from one app.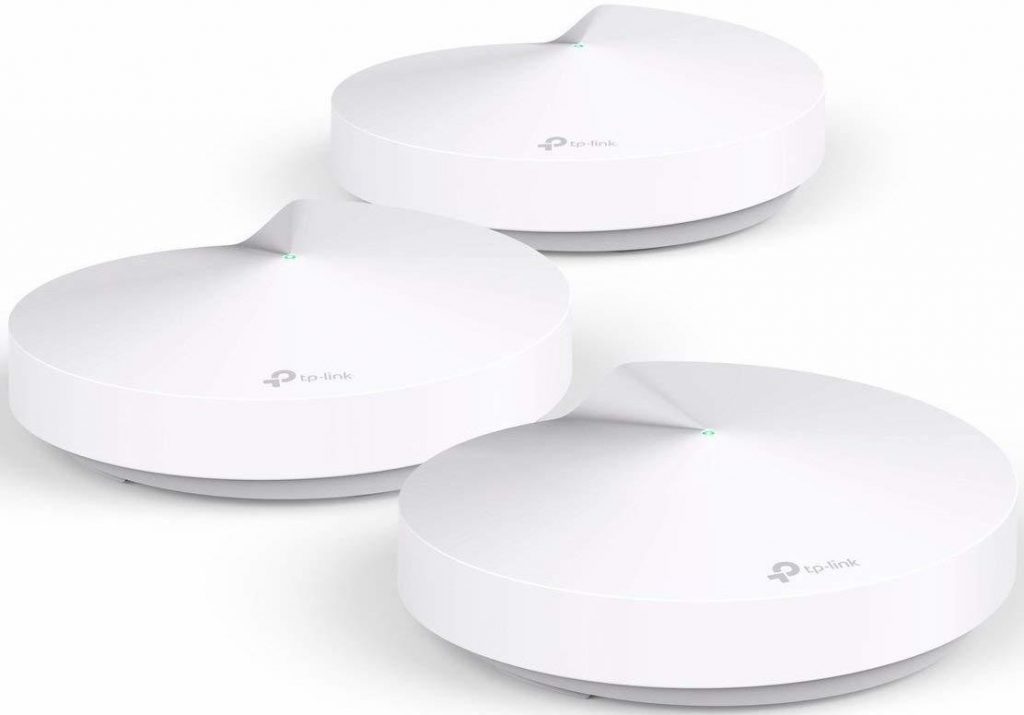 The system has three WiFi bands with dynamic backhaul and advanced WiFi encryption with a comprehensive antivirus which protects your home network from intruders, viruses, and malware.
Pros
Faster tri-band speed
Intelligent WiFi network
Built-in smart hub
Cons
No Web-Based Interface
No in-depth configuration
---
2. Netgear Orbi Ultra-Performance Whole Home Mesh Wi-Fi System AC3000 (RBK50)
NETGEAR Orbi Ultra-Performance Whole Home Mesh WiFi System AC3000 (RBK50) is one of the fastest Wi-Fi router and single satellite extenders with speed of up to 3 Gbps. The system is built to provides super fast and uninterruptible Wi-Fi connectivity to cover every nook and cranny of your workplace or home and eliminate the WiFi dead zones.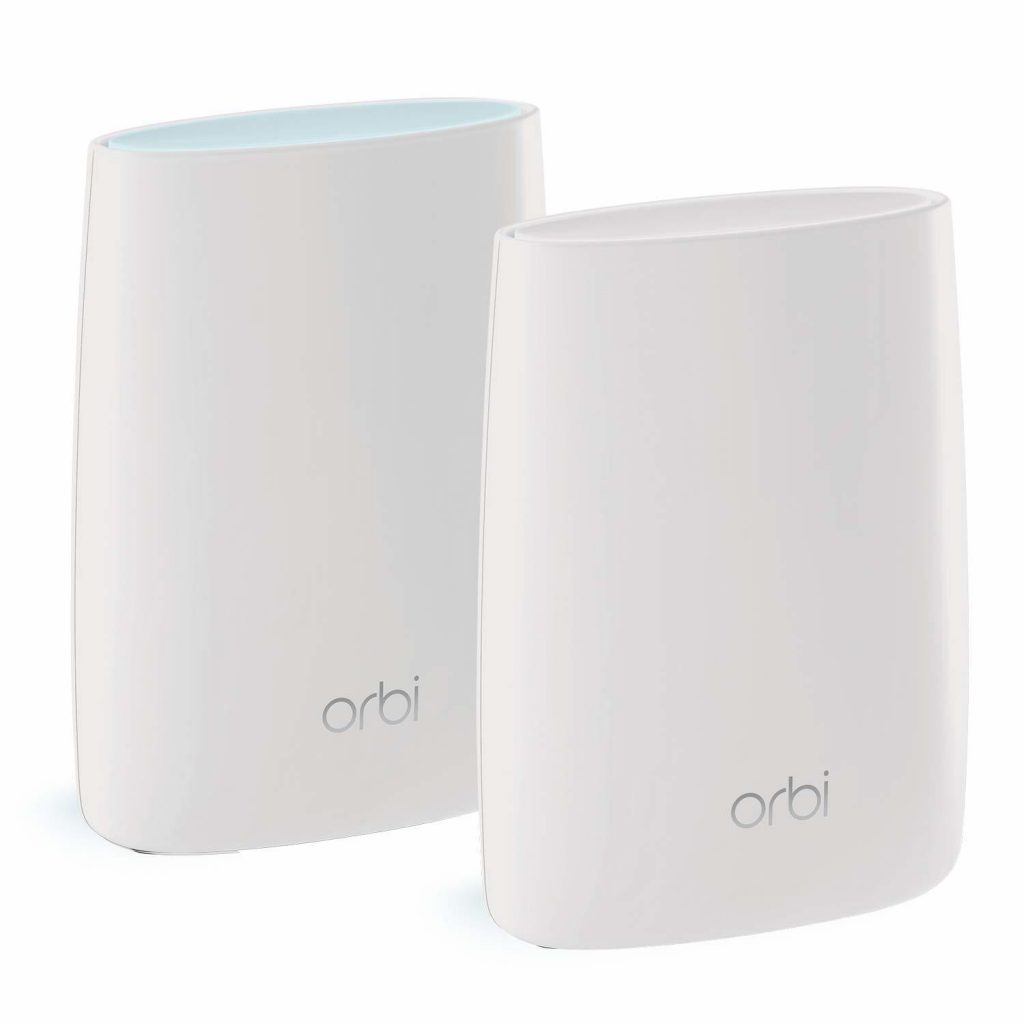 Three-port gigabyte Ethernet switch on the router; four-port switch on the satellite and buffering of 5000 Square ft. of consistent network coverage are part of its attractive features of this NETGEAR product.
Pros
Fast throughput
Multi-user, multiple inputs and multiple outputs (MU-MIMO) capable
Excellent build quality
Cons
Limited USB functionality
Bigger Satellite
---
3. Asus Lyra Home Wi-Fi System
Asus Lyra Home Wi-Fi System is a three-piece AC2200 system that delivers smooth throughput performance, covers up to 6000 Square ft. and offers easy to use parental controls, free lifetime malware and antivirus powered by Trend Micro.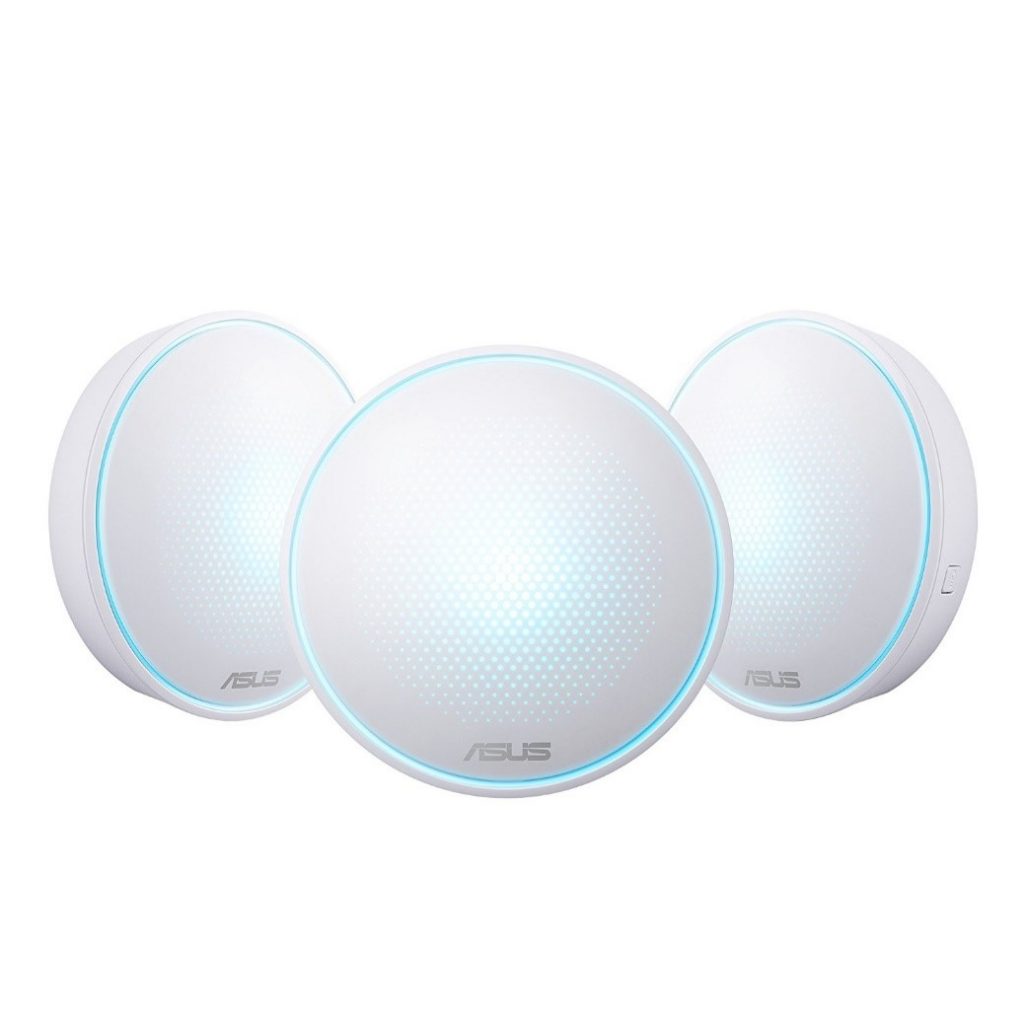 This system has three similar routers one act as the main connection to your gateway while remaining two act as satellites.
Pros
Remote control from anywhere on the internet
Excellent antivirus protection and parental controls
Excellent speed on the 2.4 GHz wireless frequency
Can be mounted on the wall
Cons
Quite expensive
Sometimes, it does not connect wireless clients to the fastest frequency
No USB ports
Lacks individual band control
---
4. Gryphon Smart WiFi Mesh System
The tri-band AC3000 system is an excellent performer, supporting the speed of up to 1.7 Gbps on 5GHz bands and 400Mbps on the 2.4GHz band. Amazingly, it also offers features like extensive parental control, easy installation, it can be easily managed using a mobile app, and it can be placed outside.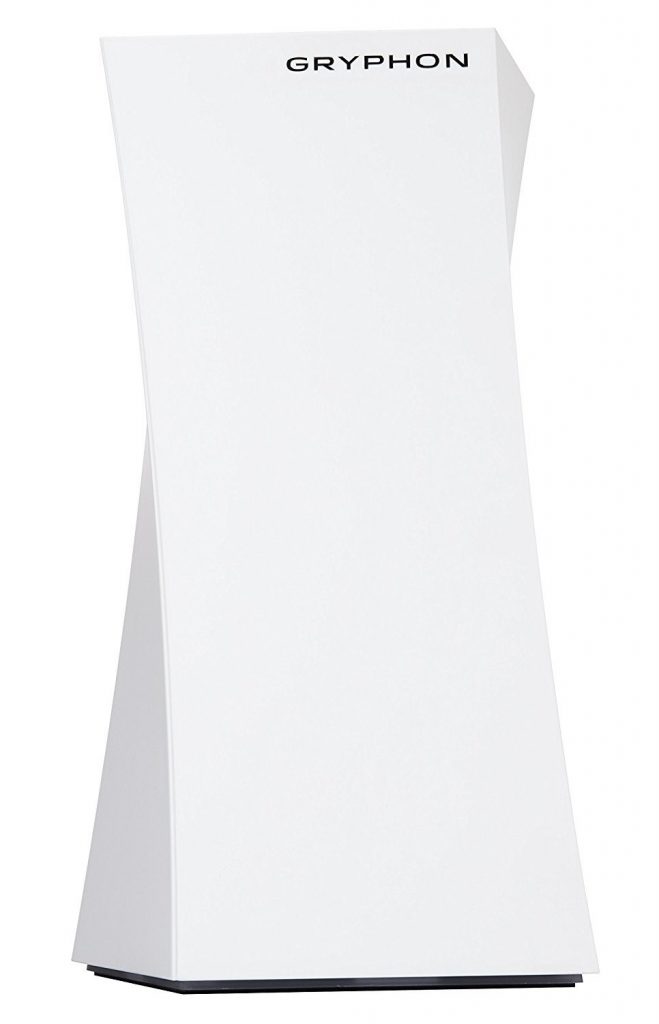 Gryphon Smart WiFi Mesh System comes with one-year anti-malware and antivirus subscription powered by ESET Technology. This system also consists of three gigabyte LAN ports, one WAN port, one power jack, and a reset button.
Pros
Excellent throughput performance
Easy to install
Multi-User, Multi-Input, and Multi-Output enabled
Excellent parental control
Cons
Expensive
Inability to separate radio bands
No wired backhaul
---
5. Samsung Connect Home AC1300 Smart Wi-Fi
Samsung Connect Home AC1300 Smart Wi-Fi offers a unique feature; the Smartthings Hub which is easy to use and also helps to simplify your smart home setup, improve coverage and take a lot of the complexity out of the process. Having a fixed LAN network at 192.168.1.x, built-in thermal shutdown protection; it supports Wi-Fi, Bluetooth, ZigBee and Z-Wave with firmware updates that happens automatically.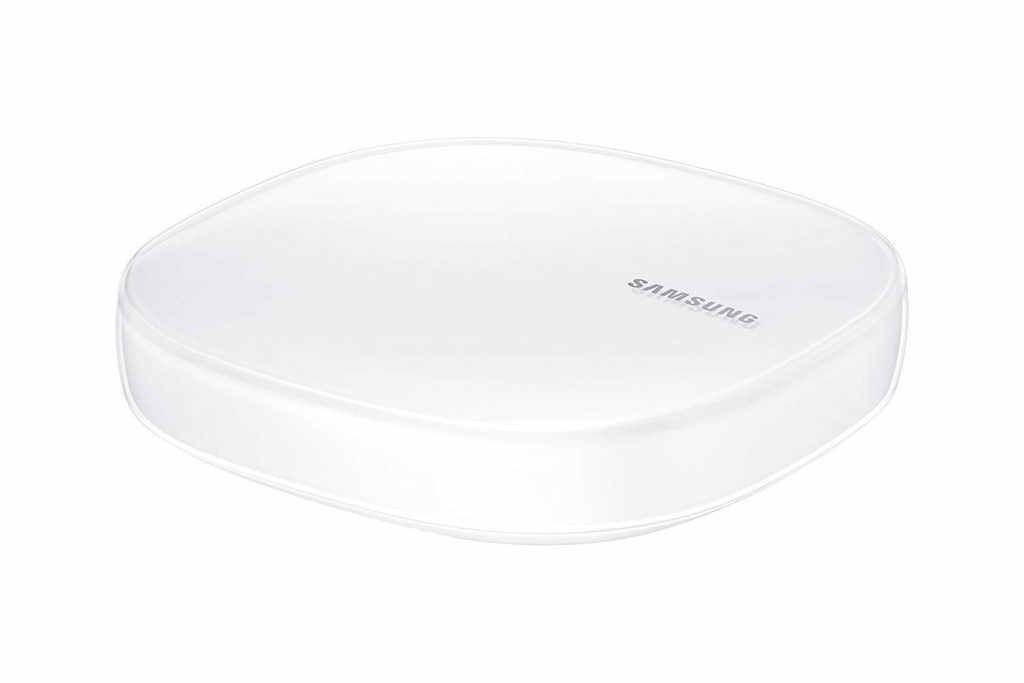 Pros
Ability to bridge Ethernet port
Integrated Smartthings Hub
Built-in thermal shutdown protection
Allows UPnP
Cons
Slow
No wireless backhaul
No way to manage on a computer
No content filtering option
---
6. TP-Link Deco M5 Wi-Fi System
TP-Link Deco M5 Wi-Fi System is a well-designed Wi-Fi system that delivers solid throughput performance and supports Multi-User, Multi-Input, and Multi-Output (MU-MIMO) STREAMING. This system features a faster installation process with a flexible home network where you can often add or remove devices and coverage areas. It has excellent speed on the 2.4 GHz, and it can be easily set up through the TP-Link Deco mobile app.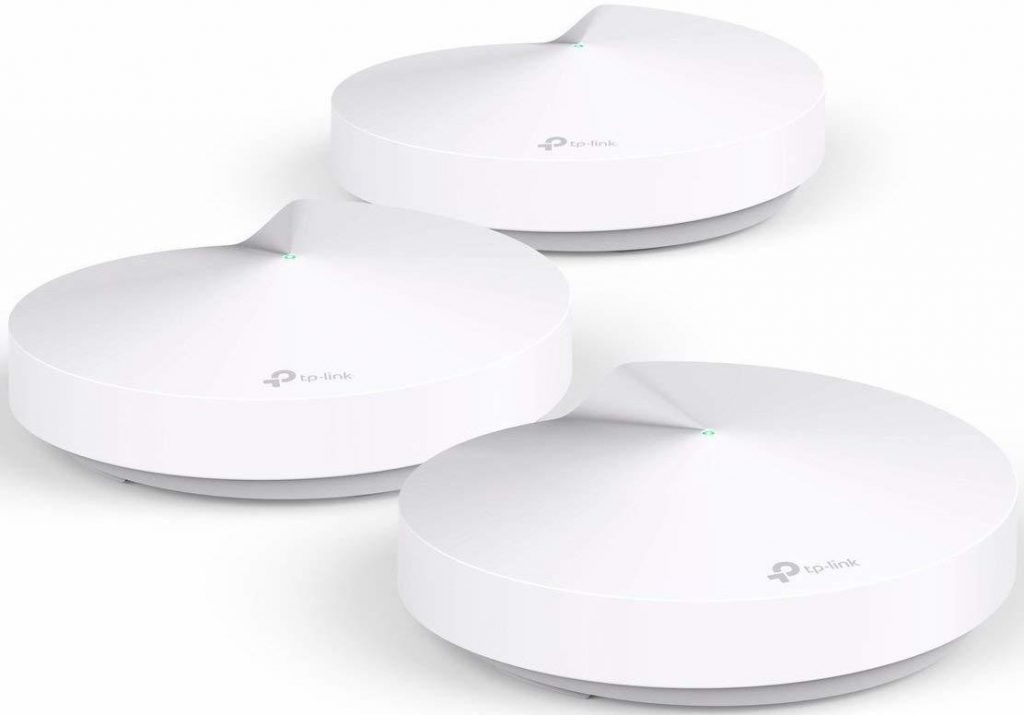 Pros
Great parental controls
Three-year antivirus built-in
Strong wireless coverage
Support Ethernet-based Deco to Deco communication
Cons
Slightly slow at close range
Unstable Bluetooth mobile setup process
Does not support dedicated band control
---
7. D-Link Covr AC3900 Whole Home WI-Fi System MU-MIMO (Covr-3902)
D-Link Covr AC3900 Whole Home Wi-Fi System MU-MIMO (Covr-3902) is a powerful mesh system and also a range extender. It supports advanced mesh technology MU-MIMO streaming, and it is expandable.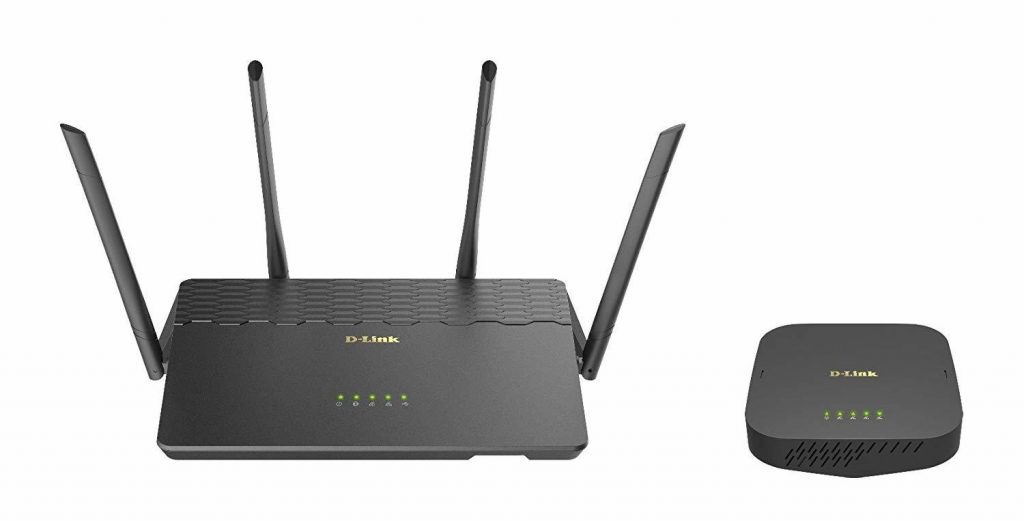 The setup is easy due to the D-link WiFi app and uses smart band steering to provide seamless roaming throughout your home or workplace. The difference between this system and the others is that it could function as a router and also a range extender. The top of the D-Link Covr AC3900 holds five LED indicators for power, internet, 2.4 GHz and 5 GHz activity and USB activity.
Pros
Good MU-MIMO throughput performance
Good range of Wi-Fi connection
Easy to install and set up
Lots of web-based management settings
Cons
Uninspired design
No dedicated backhaul
Mobile app currently has limited settings
It's expensive
---
8. Ubiquiti AmpliFi HD (High-Density) Home Wi-Fi System
Ubiquiti AmpliFi HD (High-Density) Home Wi-Fi System uses mesh networking to distribute wireless coverage to areas of the building that a standard router cannot reach on its own.  It comes with a dual-band router cube and two oversized mesh points that you can plug to the wall outlet. You can efficiently manage and monitor the system using the free mobile app.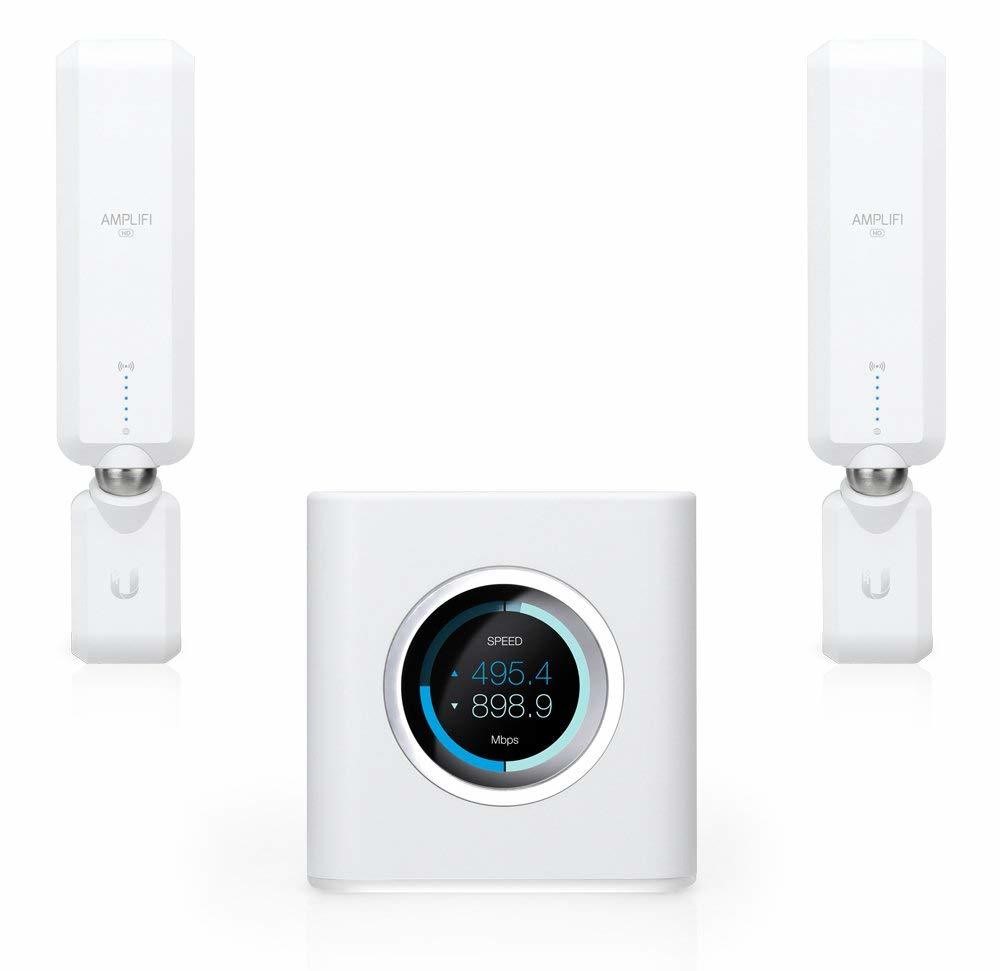 The Ubiquiti AmpliFi HD Wi-Fi System offers the fastest throughput we've seen from a mesh router. It uses six high-density, long-range antennas which cover up to 20,000 square ft with a speed of up to 5.25Gbps.
Pros
Compact router
Come with plug-in mesh extender
Four LAN ports
Dedicated band control
Cons
Expensive
No desktop admin software
Limited settings
Large mesh points
---
9. Luma Whole Home Wi-Fi
Luma Whole Home Wi-Fi system makes it easy to invite users to a guest network and to create filter policies for each user. It delivers good proximity to throughput the connection. Moreover, the management options and Ethernet ports are limited. There is a round LED ring on the face of the module that flashes various colors to indicate different functions. Each module is an 802.11AC router, contains a quad-core processor and two radio bands (2.4GHz and 5GHz), and they have a speed of 300 Mbps on the 2.4GHz band and 867Mbps on the 5GHz band.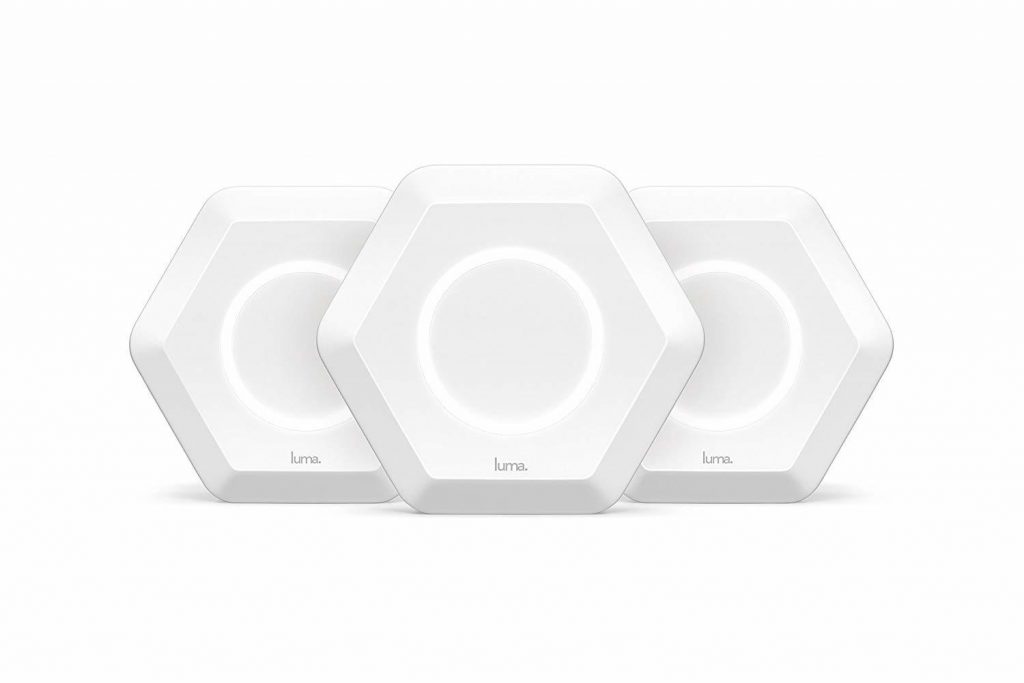 Pros
Built-in security
Easy to install and set up
Content filtering
Good close-proximity throughout
Cons
Expensive
Limited Ethernet ports
Lacks dedicated band control
No advance management settings
---
10. Tenda Nova Whole-Home Wireless Router System
Tenda Nova Whole-Home Wireless Router System pleasantly has a simple and intuitive setup process, and once the setup is out of the way, you can use the app to monitor and control your home network remotely. This system is cheap, with excellent signal strength and support up to approximately 600 square meters of wireless coverage. Other features are LAN, WAN and reset button.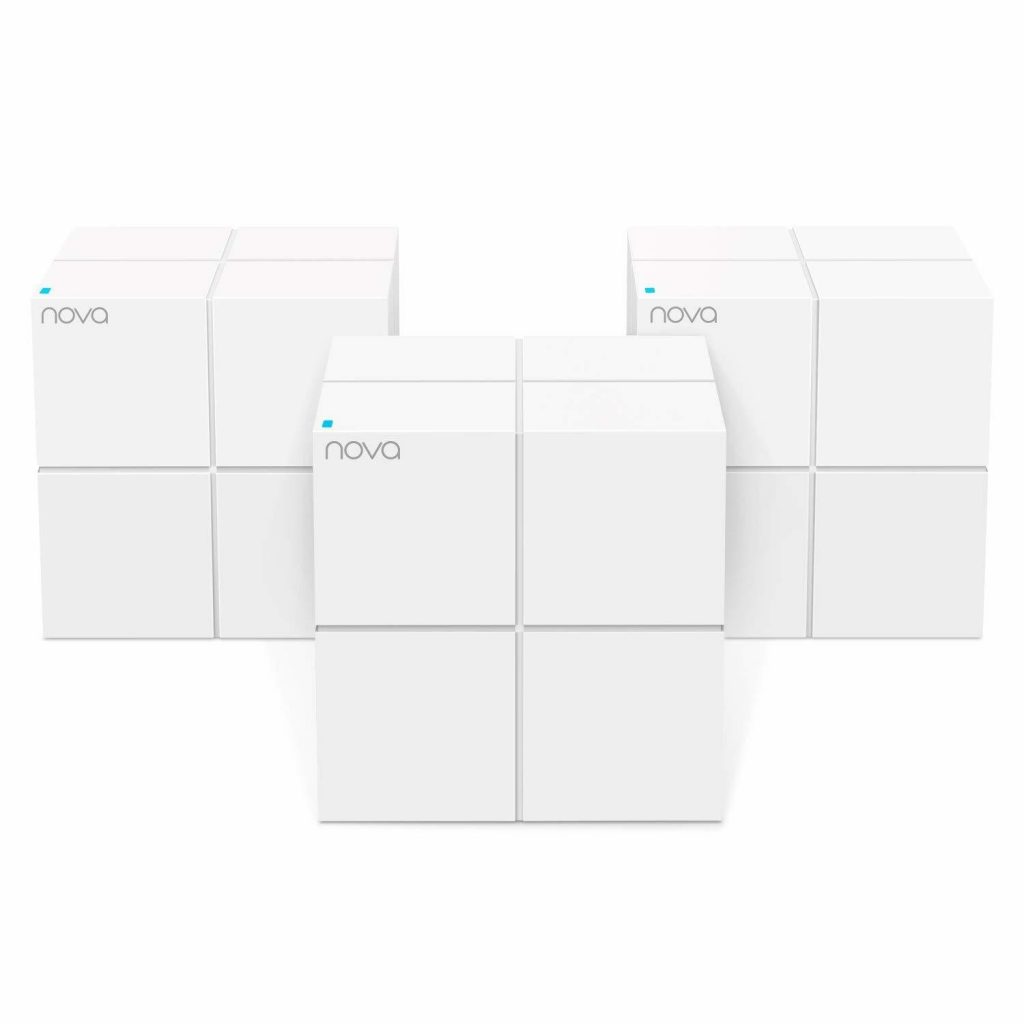 Pros
Three mesh nodes
Easy to set up
Low price
Remotely controllable from anywhere on the internet
Cons
App connection to the router isn't reliable
No QoS or device priority mode
Low-quality bandwidth management
High variability when transferring data through Wifi
---
Best Free WiFi Hotspot Creator
Mesh systems are quite pricey. What if you can't afford these necessary devices? Maybe you are just looking for a temporary alternative until you get your money ready; or you may need a free method to share your current network with other devices. Either way, Free WiFi Hotspot makes a good solution to help you out.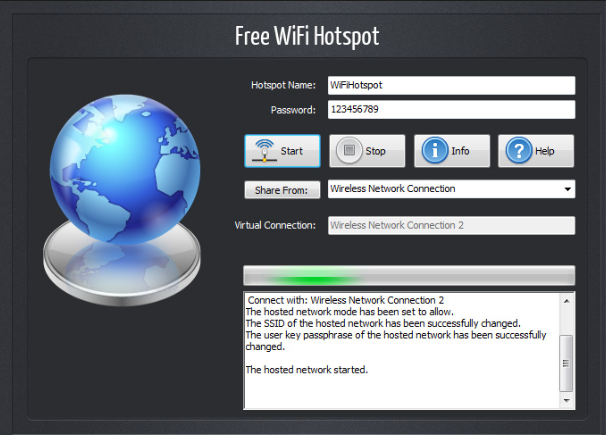 Free WiFi Hotspot is WiFi hotspot maker software that could turn your laptop into a wireless hotspot, sharing all types of network you have with any kinds of WiFi-enabled devices.
How to Build WiFi Network without a Wireless Router