Working in a large office or living in a spacious home with several rooms would be more comfortable to a lot of people, but one of the drawbacks you might experience is the WiFi network that gradually goes weak or even disappears entirely when you move to some farther parts of the building. Those areas of weak signals are called WiFi dead zones, and they are due to the ten or fifteen feet that most wireless routers are limited to.
For those struggles with your WiFi signals getting to those extended parts of your home or offices, the WiFi boosters would assist by connecting to the original network and extending it to the unreachable part of a building with ease. The devices are sometimes called "wireless extenders" or "wireless repeaters," but the name would not change its function to help you have more wireless coverage without having of running network cable throughout your house.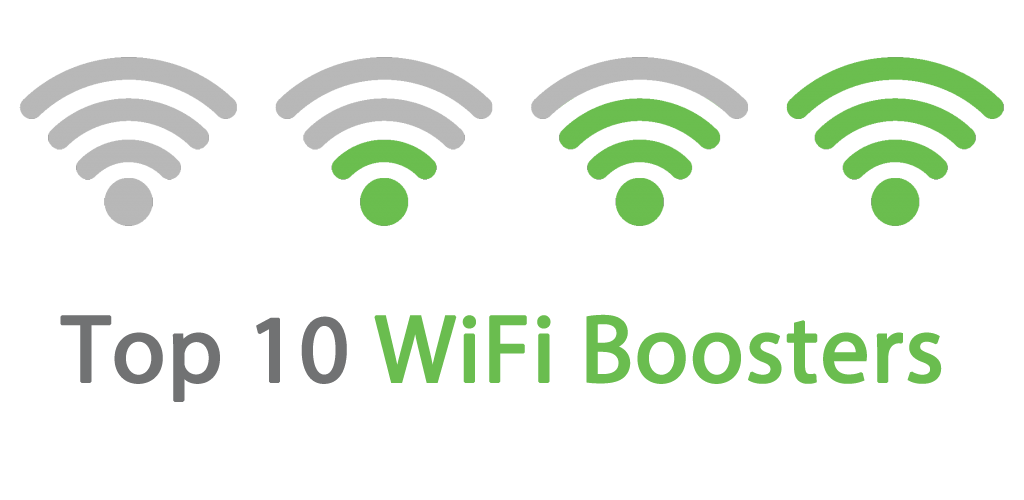 Some boosters are built to display the strength of the signal received and also their connection with other devices so that you can position them rightly. The WiFi boosters should be placed halfway between the where you have a decent signal from the router and the area of the dead zones to amplify the signals.
A faster and more stable connection is always going to be preferred, which is why we have made a list of the top ten WiFi boosters with an excellent performance. We have reviewed them so you can pick a choice that meets your desires in extending your network coverage.
---
1. Netgear EX6120
Compared to others, Netgear EX6120 is cheaper and very easy to use. Netgear EX6120 can only manage to retrieve and rebroadcast 7-13 percent of the original signal into its extended network.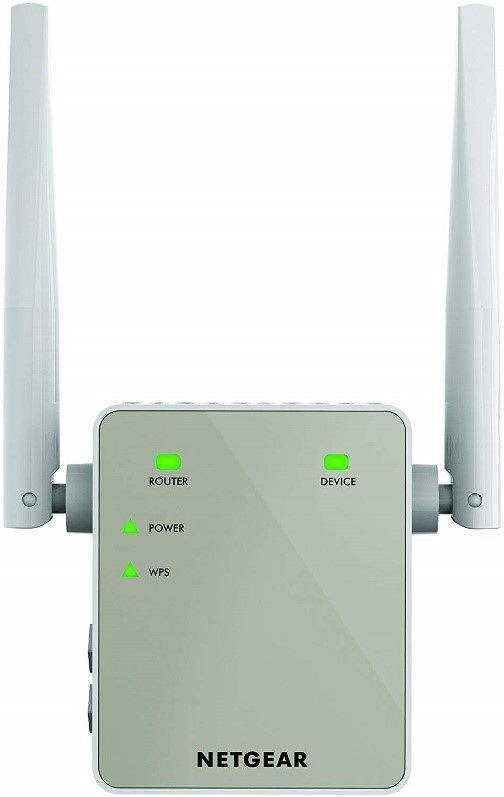 Depending on the quality of your from your router's signal, the Netgear EX6120 has a color-coded strength indicator LED that changes to green, red or orange. It supports WiFi speed ranging from 200 Mbps to 530 Mbps and uses wireless AC technology.
Pros
Compact and unobtrusive.
Inexpensive
Easy to use
Cons
No way to check if both bands are connected correctly during setup
---
2. Netgear EX3700
Netgear EX3700 establishes a super high-speed connection up to 750 Mbps which is ideal for clear HD streaming and gaming. This Wi-Fi booster is suitable for extending WiFi to devices like the iPhone 6, Samsung Galaxy S5, and Samsung Galaxy Tab 3 and also supports new 802.11ac & b/g/n WiFi devices.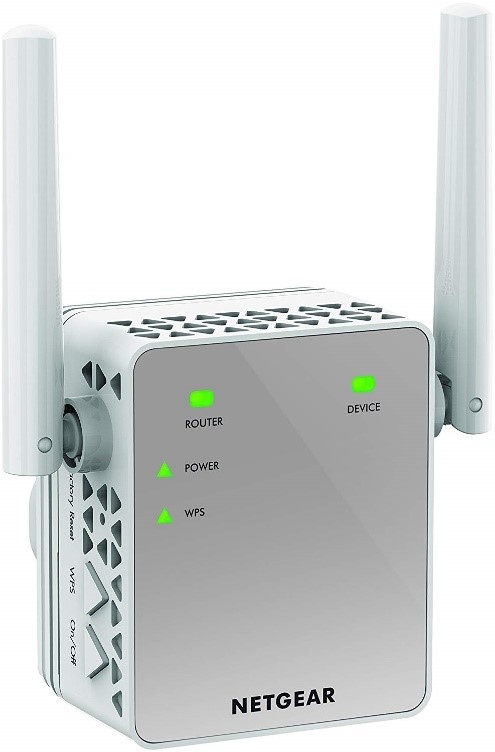 Netgear EX3700 has an Ethernet port to connect wired devices (like a smart TV and a gaming console), two Wi-Fi modes to create a new AC Wi-Fi access point,  external antennas for better performance and a Wifi protected access (WPA/WPA2-PSK) and WEP.
Pros
User guide
Fast Ethernet port
High-speed connection
Cons
Annoying insistence on signing up to Netgear Genie
Maximum speed limits the range
---
3. Netgear EX2700
The Netgear EX2700 has a nice and straightforward build up. It is so easy to install, set up, connect and also comfortable to use. Netgear EX2700 extends a wide range effectively with very little or no drop in speed of this extender. The WiFi booster has an excellent price range which suits its performance.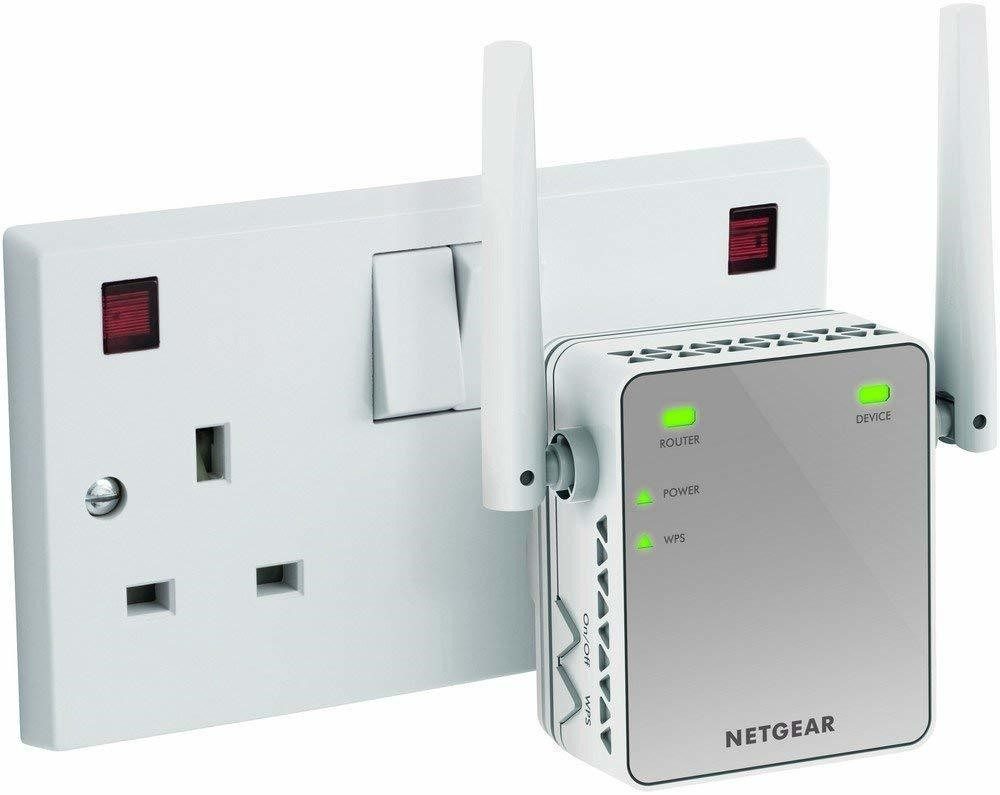 This Wi-Fi booster has a Wi-Fi speed of up to 300Mbps, wall-plug design, external antenna for optimal performance and also works with any Wi-Fi router. With an Ethernet port to connect wired devices to the Wi-Fi network, the Netgear EX2700 is compatible with both wired and wireless devices.
Pros
Good Coverage and speed of the extended network
Fast Ethernet port
Works with any Wi-Fi router
Installation guide
Cons
Limited number of USB ports
---
4.  Coredy N300
This device boosts your existing Wi-Fi coverage and also extends your wireless network to hard-to-reach areas. Coredy N300 eliminates Wi-Fi dead spots and works with any standard router. An interesting feature of these devices is the two Ethernet port to connect wired devices.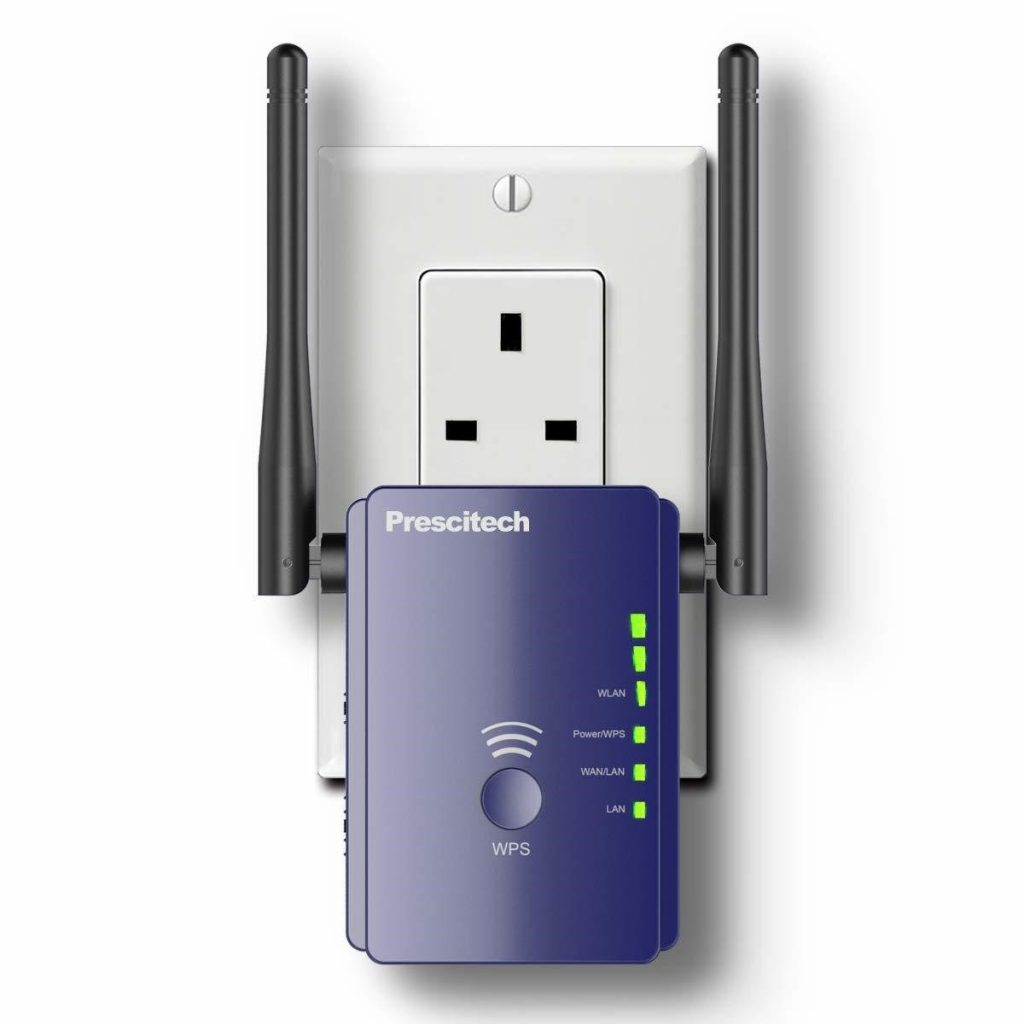 The network speed is up to 300 Mbps, with it has two external antennas for better performance. It is easy to install, and it is compatible with Alexa devices like security cameras, smart light bulbs and so on. This device is convenient and flexible because it has 3-in-1 Repeater, Access Point and Router. Coredy E300 range extender brings Wi-Fi as the way you need it with its three selectable work modes.
Pros
Easy installation
Two Ethernet ports
High-speed connection
Compatible with Alexa devices
Cons
---
5. TP-Link RE450
This device provides an outstanding network enhancing performance. The large RE button, front-facing status lights, and smartphone application make this device easy to use, monitor and set up. The network speed ranges from 150 Mbps up to 500 Mbps. TP-Link RE450 is equipped to handle speeds up to 450 Mbps on the 2.4 GHz band and 1,300 Mbps on its 5 GHz band for a combined max throughput of 1750 Mbps.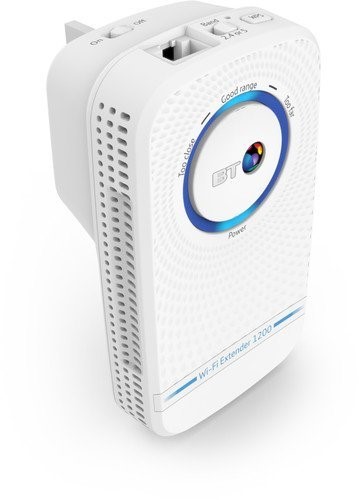 More so, this device can acts as an access point when you use its single Gigabit Ethernet port to connect it to your router via Ethernet cable. Other features include; dual-band compatibility, WPS, helpful indicator lights and external antennas.
Pros
External antennas
Dual-band compatibility
Cons
Easy to knock out of place
---
6. BT Dual-Band Wi-Fi Extender 1200
BT Dual-Band Wi-Fi Extender 1200 can extend any existing wireless network, regardless of the router model or the wireless standards it supports. It outputs dual frequency bands, including 2.4GHz 802.11 b/g/n as well as much faster 5GHz 802.11ac.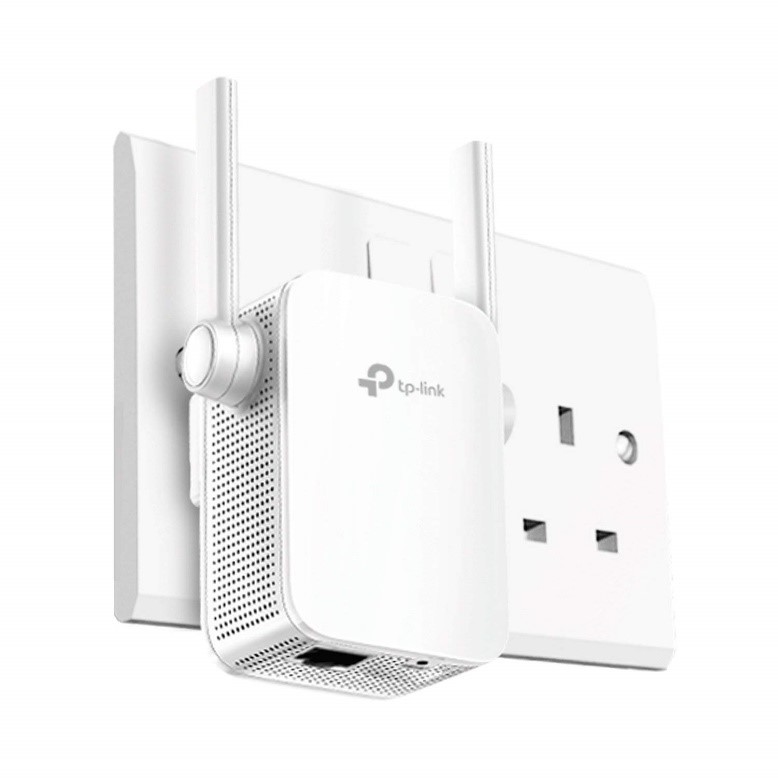 Although this device needs to be plugged into a power source for better performance, it is simple to set up. BT Dual-Band Wi-Fi Extender 1200 has a single Ethernet port, a WPS button and an Indicating LED ring which indicates power status and signal strength.
Pros
Easy to set up
Compact design
Useful range indicator
Great performance at 2.4GHz and 5GHz
Cons
No USB ports
Only one Ethernet port
Too expensive for the features it offers
---
7. TP-Link RE305
TP-Link RE305 has proven to be one of the best performing Wi-Fi extenders. When connected to wireless devices, this booster operates over both the 2.4 GHz and 5 GHz band with a network speed of 300 Mbps and 867 Mbps respectively. Wi-Fi protected setup (WPS), LED signal light, and dual-band connectivity are also some of the amazing features of this device.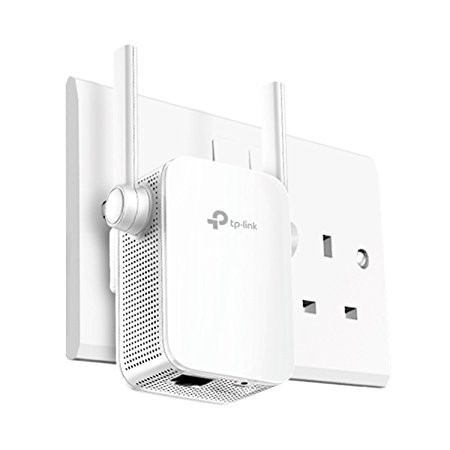 Furthermore, TP-Link RE305 has built-in access point mode which easily turns your wired internet connection into a dual-band wireless access point. In a minute, the free Tether app helps to set up the range extender from any Android or iOS devices.
Pros
External antennas
Dual-band compatibility
Inexpensive
Cons
---
8. TP-Link TL-WA850RE
The TP-Link TL-WA850RE's profile function remembers previously connected wireless networks, that is, there is no need to reset the device when changing the connected router, and you can unplug and plug it anywhere to extend the wireless signal. This device is a dual-band wall-mountable device that supports a network speed up to 300Mbps throughput.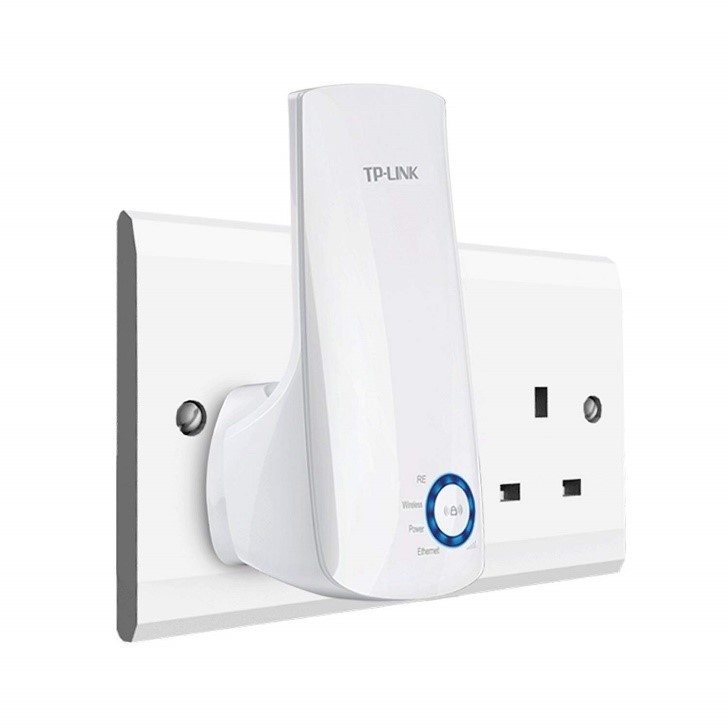 It can act as a bridge, allowing you to connect one wired device via the fast Ethernet port and the most interesting part is that TP-Link TL-WA850RE turns your wired internet connection into a wireless access point when the Ethernet cable is plugged into its port.
Pros
Fast Ethernet port
Dual-band compatibility
Inbuilt access point
Cons
No Gigabit Ethernet port
No external antenna
---
9. TP-Link RE200
TP-Link RE200 works with any standard Wi-Fi router, and it forms a stronger dual-band connection in hard-to-reach areas which allows you to enjoy uninterrupted wireless network coverage.  It provides a fast network speed dual band Wi-Fi up to 750 Mbps and also establishes quick and fast access for 802.11 b/g/n and 802.11 ac Wi-Fi devices.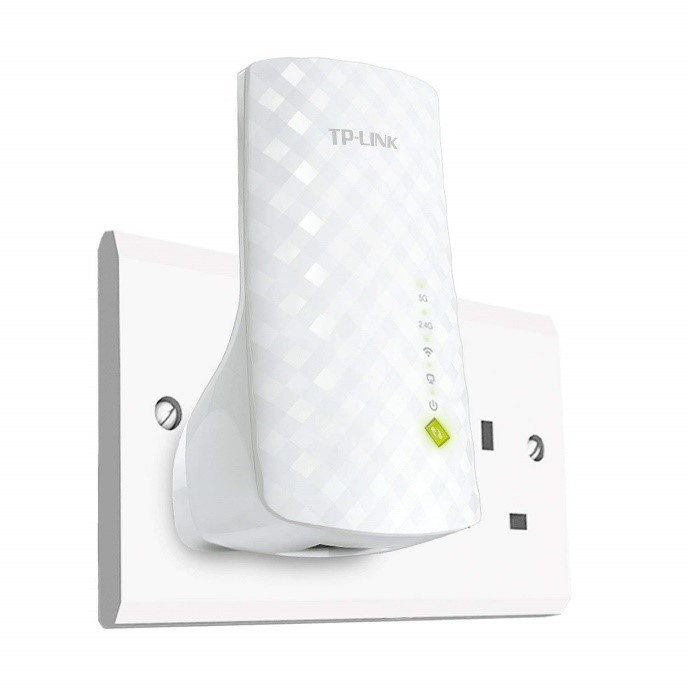 TP-Link RE200 has a smart signal indicator which can help you to discover the best location to set up the extender and a single Ethernet port that allows the extender to connect wired devices.
Pros
Compatible with Wireless AC, N, G and B
Coverage is extended
Smart Signal Indicator
Ethernet connectivity
Cons
No external antenna
Quite expensive
---
10.Belkin N300 Mini
Belkin N300 Mini is a single band device operating in the 2.4 GHz range, and it extends Wi-Fi coverage to hard-to-reach areas virtually eliminating dead spots. This device can be easily set up through laptop smartphones or tablet. The network speed is about 300 Mbps which is ideal for video streaming and gaming.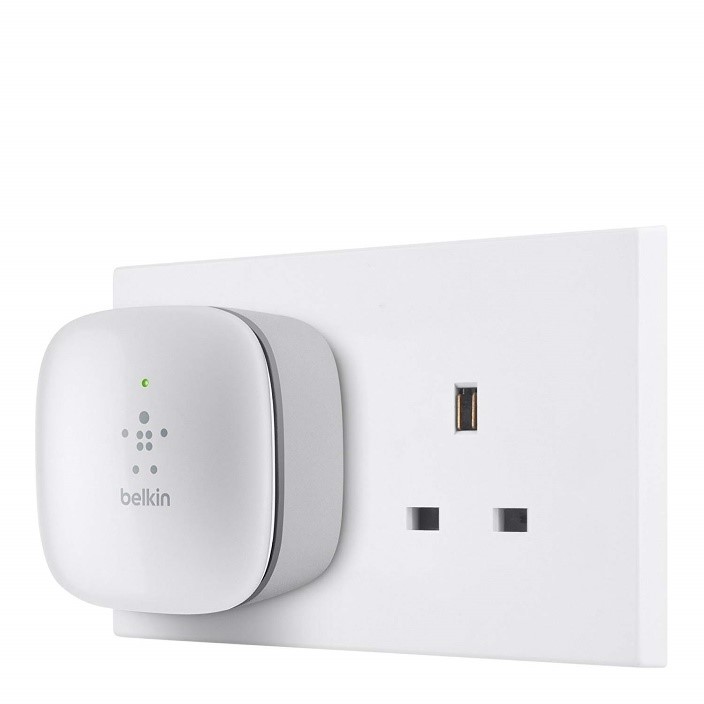 Belkin N300 Mini has broad compatibility, meaning that it works with all brands of routers and modem router up to 5000 Sq. Ft. of WiFi range. The Wi-Fi standard uses some protocols to keep data secure, and they include WEP, WPA, WPA2, and AES.
Pros
Reduced radio interference
Coverage is extended
Mounting base
USB extension cable
Cons
No Ethernet port
No external antenna
Lacks 5 GHz band connectivity
---
How We Picked the Top WiFi Boosters
WiFi boosters remain the most available and inexpensive option to strengthen your wireless sign al. There are several WiFi boosters in the market today with different shapes, sizes and price ranges, but before you make your selection, there a few criteria you wouldn't want to miss out on, for your device meets the expected requirement.

WiFi Compatibility
The reason for the WiFi booster is to broadcast the signal coming from your router, so it reaches the other parts of the building. The device would not be able to show any efficiency if it does not support the router it should be connected to, which is why you need to check for compatibility. An option if your router cannot support the latest standards is to upgrade it.
Single or dual band
To ensure for the fastest speed with a router that has dual band, a WiFi booster that would match is recommended. Dual band boosters feature a 2.4GHz and 5GHz band.
Security
The best choice would be a WiFi booster that features a WPA2-PSK (AES) to prevent anyone from logging onto your network. The WPA2-PSK remains the latest WiFi Protected Access version, and it should be preferred.
---
Best Free WiFi Hotspot Software to Boost WiFi Signals
There are many devices to help boost the WiFi signal and extend WiFi range out there, but they are not always available at the time you need them – maybe you currently can't afford to buy an extender; maybe you need the network shared immediately but you are too far from the closest store; maybe you have purchased one on eBay but you an instant solution instead of waiting for the delivery. Free WiFi Hotspot is the right tool to solve your pickle.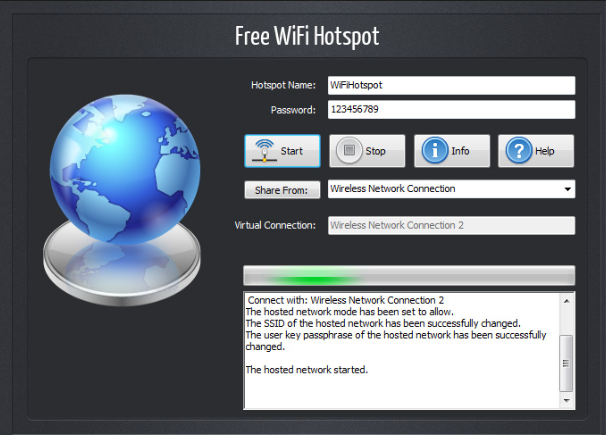 Free WiFi Hotspot is completely free WiFi hotspot creator software that can share the existing network on your laptop with all iOS & Android devices as well as other WiFi-enabled devices. Simply download and install Free WiFi Hotspot on your laptop to turn it into a password-protected hotspot. It can also be used as a WiFi extender (WiFi signal booster) to rebroadcast your WiFi signals, thus you can receive them in a wider ranger.
How to Extend WiFi Range without a Router