WiFi is used everywhere 24/7, connecting tons of our laptops and devices to it. We all have a WiFi router to access internet wirelessly at home or in the office, making the connection easier and less costly. By using the best Virtual WiFi router software, you can share Lan connection wirelessly so that your device can use the network as well.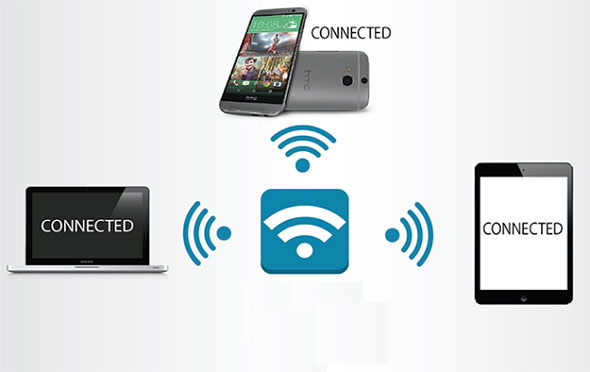 ---
What You Need to Go Online Wirelessly
1. Purchase a WiFi router (usually the ones under $100 will do);
2. Connect the WiFi router to a cable or DSL modem;
3. Connect your laptop or other devices to the WiFi hotspot. Done!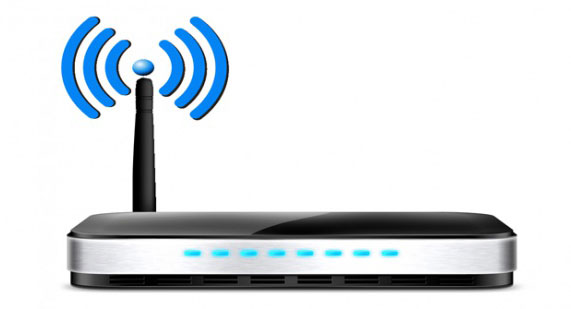 See? You need a wireless router to get started. But you don't get a WiFi router anywhere, especially while you stay in a hotel, at a dorm room or somewhere else with limited internet connection solution. Buying a WiFi router can be troublesome if the store is too far and you need the connection like right away. What can you do?
---
Turn to the Best Virtual WiFi Router Software for Help
Free WiFi Hotspot, as free virtual WiFi router software, can save the money and effort you are about to spend on an actually WiFi router. You don't have to drive miles away to look for the stores, you don't need to buy the router online and wait days for the delivery and you don't even have to ditch the existed router or re-lay those massive cables.
Free WiFi Hotspot can work like a WiFi router to share LAN connection or any other types of networks so that you won't need to suffer from all the aforesaid troubles. It works for free, and literally, you don't need to buy any extra hardware/software.
---
Free WiFi is designed with simplicity in mind to help anyone all users to get their own WiFi network established. It takes only 3 steps to set up your WiFi hotspot.
1. Download, install and launch Free WiFi Hotspot (It is small sized and very easy to download and install on your Windows)
2. Set the SSID and password (You can use the default ones but it is strongly recommended to reset them for security's sake)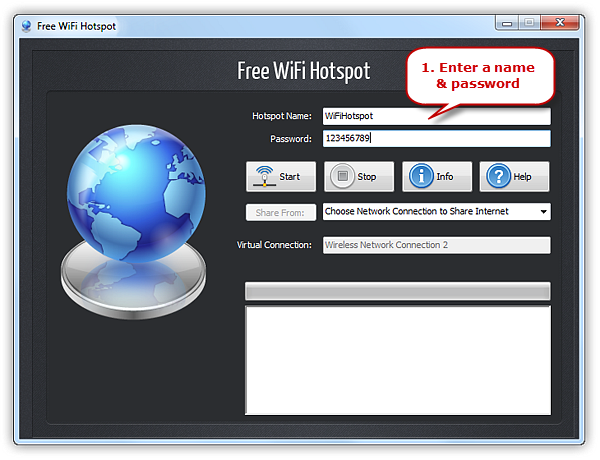 3. Choose the LAN connection you want to share and hit "Start" button – now you can find and connect to the WiFi hotspot you create on your devices (If you want to share other types of network, just choose them from the "Share From" menu, which will list all the available connections you have)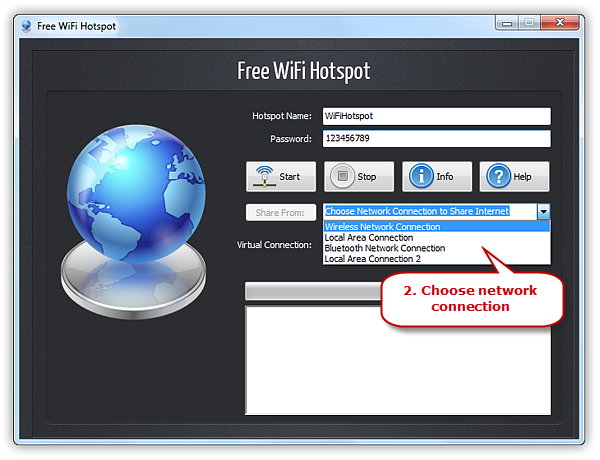 That's all you need to do – sitting in your chair and click some buttons!
---
More Free WiFi Hotspot Benefits – Limitless Windows Best Virtual WiFi Router Software
Free WiFi Hotspot can do more to bring you convenience. Just a simple download can turn your Windows laptop into a WiFi router. It does not limit you in speed or the amount of devices connected.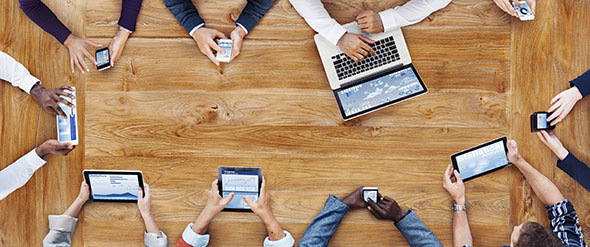 ---
See how The Best Virtual WiFi Router Software solves your problems: