You Don't Actually Need Mobile Internet!
Data usage means you're using services like Internet (without Wi-Fi). Roaming occurs when you use your cellphone on a network that does not belong to your provider. It must be a harrowing experience to open your bill if you're on a limited mobile data plan. Looking at these charges, there are some questions rising: Why was there so much data used? Is there an overage charge? How to Reduce Data Usage?
It's time to figure out a way to avoid the above confusions about overpaying for costly data plan. With the WiFi connection, you can make overage charges a thing of the past. Here's how to reduce data usage and defeat the mobiles bill bogyman.
That smartphone or tablet which is on a contract with a massive monthly outlay doesn't actually need mobile Internet to access the Internet. Almost every smartphone or tablet that's capable of cellular data also includes ability to connect Wi-Fi, and once connected, cellular data won't be used.
---
How to Save Big Using WiFi? (Reduce Data Usage)
You can use wireless networking at home, on the train, in the library, at your local coffee house and at work. In fact, a vast selection of locations that you visit regularly often provides WiFi connection for free. No matter you stream videos, download music, chat with friends or email to your customer, use WiFi and it will save you moolah! You will stay smarter and save money to unlock more chances by using that data on WiFi! For those people who want to turn their laptop into Wi-Fi hotspot and share Internet with any devices, here we suggest an easy to use program – Free WiFi Hotspot. It enables even beginners to create WiFi hotspot with just a click of button to reduce data usage. The below are some easy steps to follow:
STEP 1. CUSTOMIZE HOTSPOT ID & PASSWORD
Enter a name under "Hotspot Name" and a minimum 8-digit password under "Password" for your network security.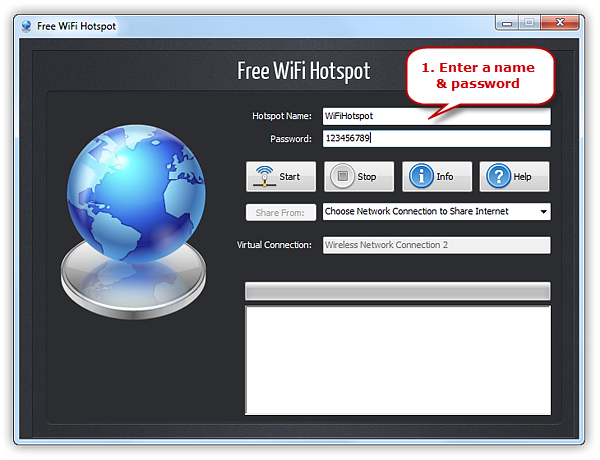 STEP 2. SELECT NETWORK CONNECTION
Click "Share from" to choose the network connection from internet connections.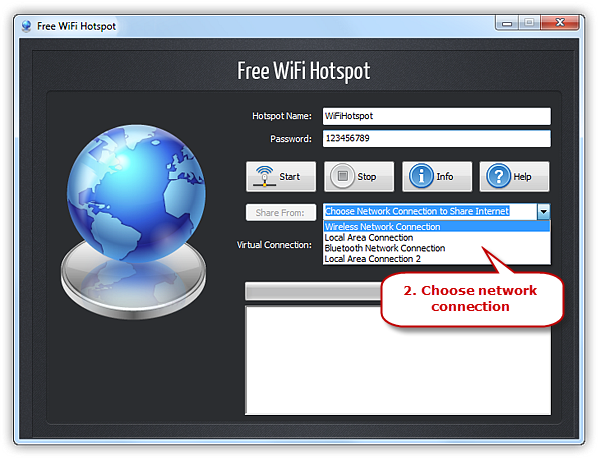 STEP 3. CREATE HOTSPOT
Click "Start" button to create the Wi-Fi hotspot and within seconds the hotspot you create with the name you set can be detected by your device.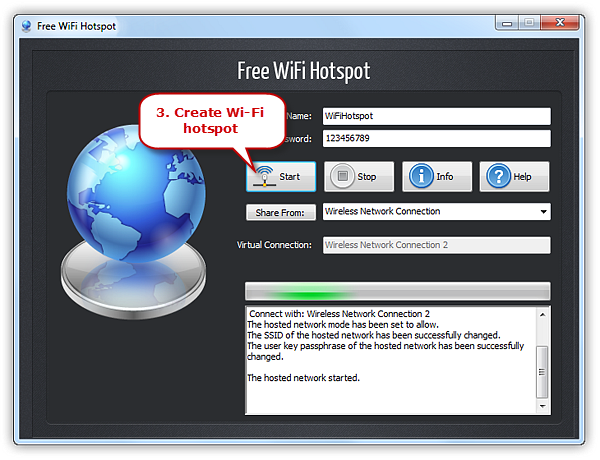 ---
How to Avoid Data Charges via WiFi Abroad?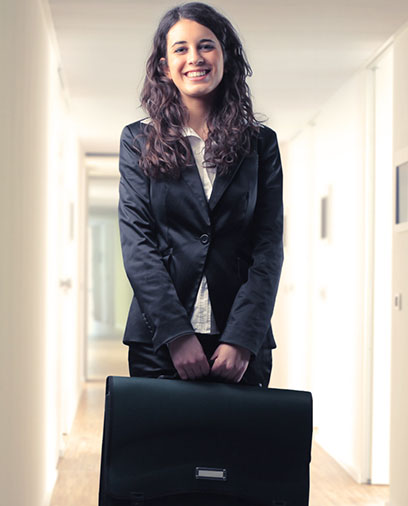 Maybe you have been searching a way to reduce data usage when traveling abroad, here we list some Wi-Fi-enabled alternatives to help you out.
For those people who just check email and social media occasionally, the ideal option is to turn off data altogether and use Wi-Fi instead, whether at your hotel each night or at other hotspots during the day. To communicate with people while abroad, though, you can use Wi-Fi calling or apps enabled by Wi-Fi. You can also send messages, pictures, audio notes and video messages with friends, via Wi-Fi.
Perhaps you can try pay-as-you-go Wi-Fi. In most full-service hotels, the wireless connection in the lobby is free. At budget hotels, the price of an unlimited Wi-Fi connection is usually included with the cost of your room. You can still enable Wi-Fi by heading for somewhere like McDonald's or Starbucks for free Internet access.
---
What is Wi-Fi calling?
When you place a Wi-Fi call, it's picked up by your current Wi-Fi network, instead of a nearby cell tower. That means using a Wi-Fi you have set up at home, or whatever Wi-Fi hotspot you happen to be on when you're out, such as at a cafe or library. Wi-Fi calling can mean better service in places where it's usually spotty, such as rural areas, certain buildings and basements. With Wi-Fi calling, you can call any of your friends up without worrying about the phone bill even if you're in a dingy or underground bar. It is also a plus for international travelers, as most carriers allow free Wi-Fi calling and texting back to the U.S. with no pricey roaming charges.
---
DOWNLOAD FREE WIFI HOTSPOT SOFTWARE
Absolutely free. No trials or limitations | Safe with No Malware | Runs on Windows and Mac