WiFi has now become one of the most popular ways to connect computers and smart devices to network. But unfortunately, you don't always have a WiFi connection around you to enable you to surf anytime you want without using your data plan. In fact there are several ways to bring a WiFi network along. Here we'll show you these methods and let you decide which one is the most suited for you. Meanwhile, we'll introduce the best free WiFi hotspot software for Windows 10/8.1/8/7/Vista/XP.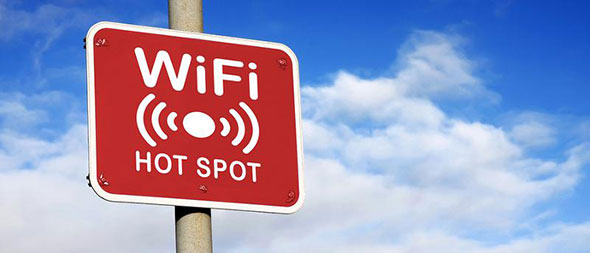 ---
Make a WiFi Hotspot With Your Cellphone
For most of us, cellphones/smartphones are inextricably linked to our daily lives. Some of us can't even live without using them, either for the work or the entertainment. As we know we use data traffic to get an Internet connection while on the roam, but actually you can also create a WiFi hotspot from your cellphone so that you can share the Internet connection with all the other devices.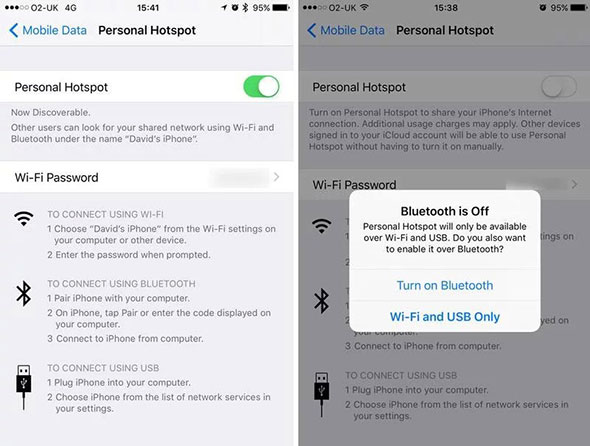 How to Create WiFi Hotspot on You iPhone
1. Open "Setings" and choose "Mobile Data" (or "Mobile" in versions before iOS 10).
2. Enable "Personal Hotspot" (the system will ask you whether to turn the WiFi & Bluetooth on and we suggest you turn them on to create a hotspot with less limit).
3. Tap "Wi-Fi Password" to set the password to access the hotspot you create (do NOT use your Apple ID as the WiFi login because it's not safe). Now you can find the hotspot created via your iPhone on other devices and use the password you set to connect to it.
---
Create WiFi Hotspot on Windows 10
For users sitting before their computers, sharing the network via "Hosted Network" feature would be an easy way. Under Windows 10, go to "Windows Settings", click "Network & Internet" and choose "Mobil HotSpot" to set up the hotspot. It may involve command-line so it would be a better choice for professionals so we suggest you go for other alternatives.
However, if you are willing and have enough time to learn some skills, here are the details to convert Wireless Adapter to Hotspot on Windows 10.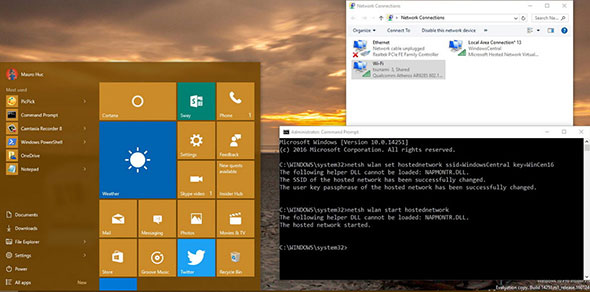 ---
Create WiFi Hotspot with a Wireless USB Dongle/Adapter
If you have a wireless USB dongle or adapter, it would be much easier. However, it is a specialized device that is not in common use so you will have to purchase one if you want to use it to share your network. Before jumping into purchase, we suggest you shop around to compare several products that meet your needs. Read some reviews and check their specifics if possible.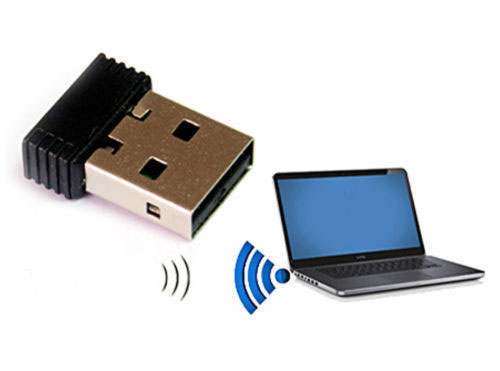 How to Turn Your USB Dongle into WiFi Hotspot
1. Connect the wireless USB dongle/adapter to your computer
2. Launch the software provided with the dongle/adapter to connect to the internet.
3. Set the ID and password in the software that comes with the dongle/adapter. Now you can connect to this hotspot on your devices.
---
Best Free WiFi Hotspot Software for Windows 10/8.1/8/7/Vista/XP
if you want to share your network on your laptop, Free WiFi Hotspot surely is the easiest way; it does not use your cellular data; it does not require much time and energy to learn tricky command lines; you don't need to buy any hardware – all you need is a laptop with network connection of any type. It is compatible with all Windows OS after XP.
How to Create WiFi Hotspot with Best Free WiFi Hotspot Software
1. Download and install Free WiFi Hotspot.
2. Launch Free WiFi Hotspot, and set the SSID and password to get access to your hotspot.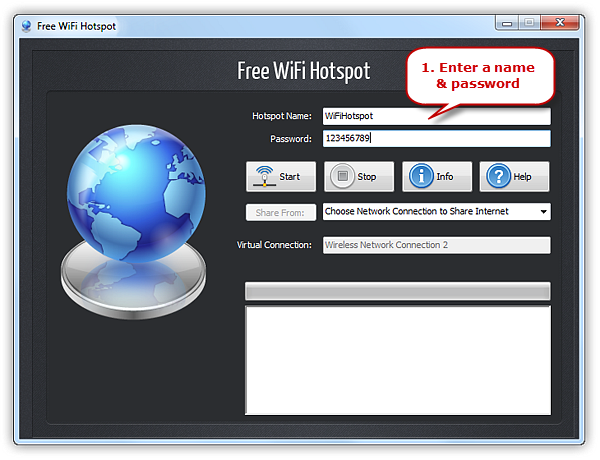 3. Choose the network type you want to share in the "Share From" menu and click "Start" to enable the hotspot. To stop the hotspot, click "Stop".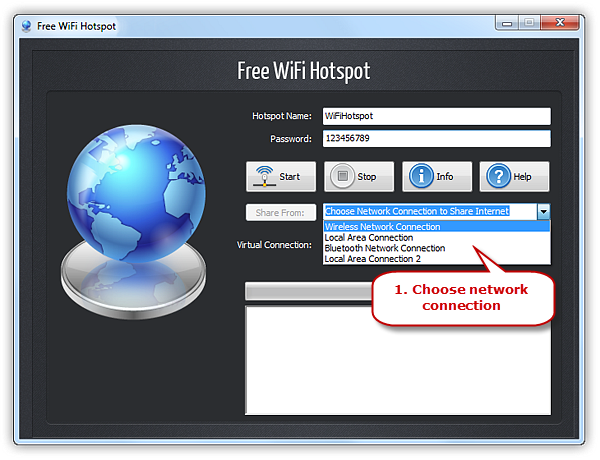 Now we have showed you how to set up a WiFi hotspot to share your network with the best free WiFi hotspot software. Go have some surfing fun on your devices!
Please follow and like us: